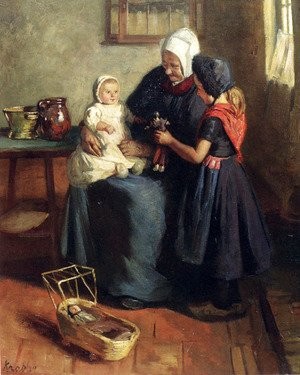 "Your nephews filled my computer with viruses."
"-Viruses?"
" - Yeah. They downloaded all these games and programs and what have you,
Now I have all kinds of things popping up in my computer …"
"- How do you know they're viruses?"
"- Well, Sometimes I see a window who warns me that I have viruses and pornography in my computer. But it asks for my phone number, and people told me not to give my number on the internet."
"- You shouldn't mother. That warning is the virus."
"- Is it?! But, truth be told, I do have porn in my computer. Sometimes I see porn images …"
". That's because of the virus. Just don't give them your phone number or email."
"- I won't.
I see men with such big penises … that can't be real, can it?
"- Yes mother, it's probably real."
"Oh.
Poor things…"